Hi friends! Today is the one month mark to the Buddy Walk! I am so excited to spend the day with all of you! I look forward to this day all year long! I just love all of your support. You are all amazing! I hope you can come rock out with me!!!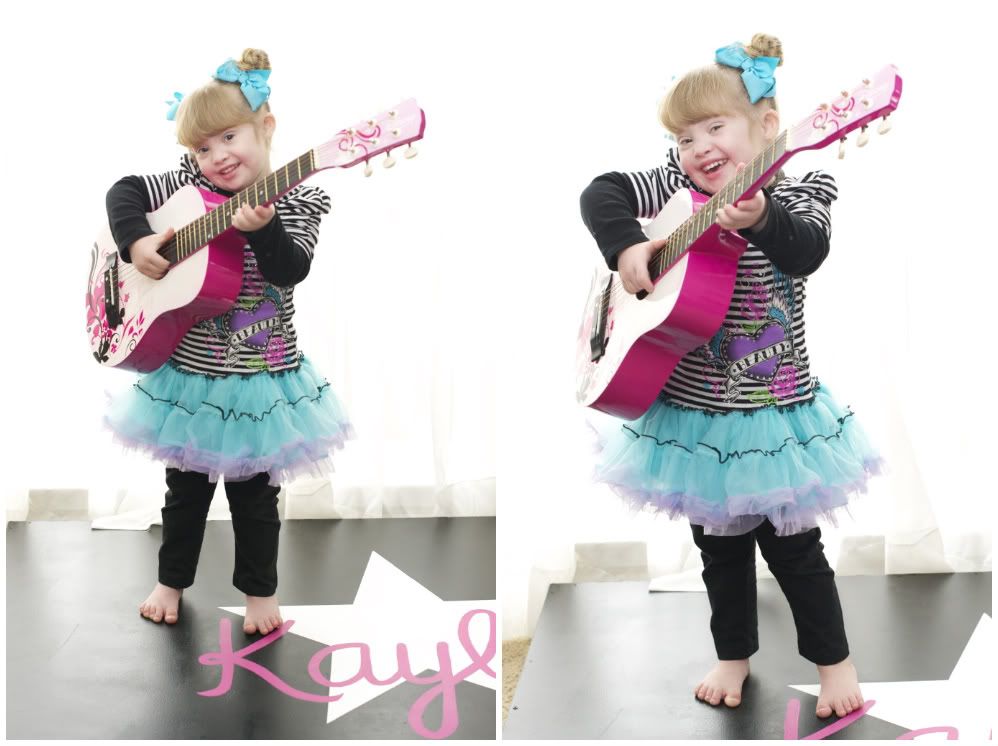 If you haven't already done so, please go online and sign up to walk with me! If you can't join us on May 15, please consider a donation! Right now we are $76 out of the top 5...I need your help to get me back up towards the top! We have a busy month ahead of us...Daddy's birthday, my 5th birthday, Aunt Holly and Uncle Randy are going to have a baby, not to mention my cousins Hailey, Delaney and Cassidy's birthday...and my Uncle Randy's birthday....whew...so many exciting events! I love this time of year!
I hope to see you May 15!
xoxo
Kayla
http://www.dsadelaware.org/BuddyWalk/BuddiesAndTeams/Team.aspx?TeamID=325